Adaptive LOS stabilization for Pan-Tilt Motion Control systems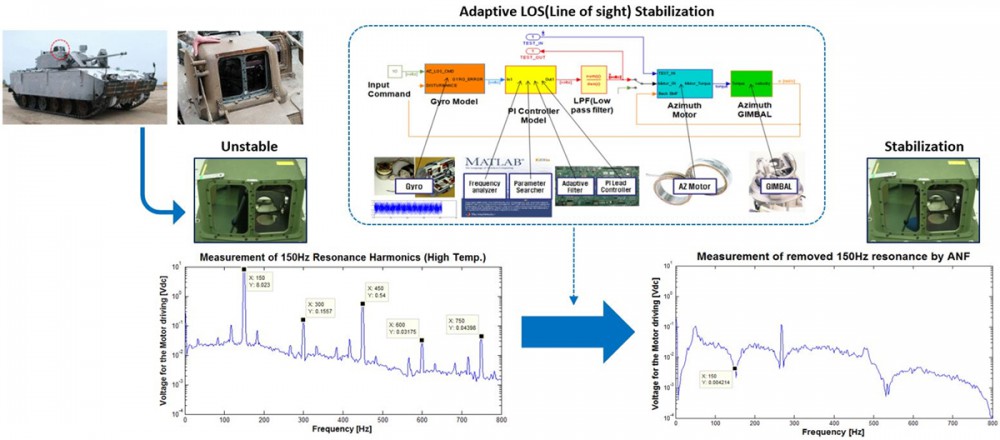 The LOS(Line Of Sight) control unit to stabilize the surveillance imaging systems on the infantry or aircraft combat systems are frequently suffered and can have damages from resonant phenomena when its actuators are controlled under conditions of vibration and variable temperature environments. In this research, we proposed adaptive multiple digital notch filters based on modal FFT analysis. 
References

[1] B.H. Kim, and M.Y. Kim, "Active LOS Stabilization of Pan-Tilt Motion Control System Using an Adaptive Notch Filtering Based on Gyro Sensing and FFT Analysis," 2014 International Symposium on Optomechatronic Technologies (ISOT), pp. 61-65, 2014.
[2] B.H. Kim, M.Y. Kim. "An adaptive filtering technique for vibration reduction of a rotational LOS control system and frequency noise reduction of an imaging system." Journal of Institute of Control, Robotics and Systems, Vol. 20, No.10, pp. 1014-1022, 2014.