CNN based Robust Correlation Tracking Algorithm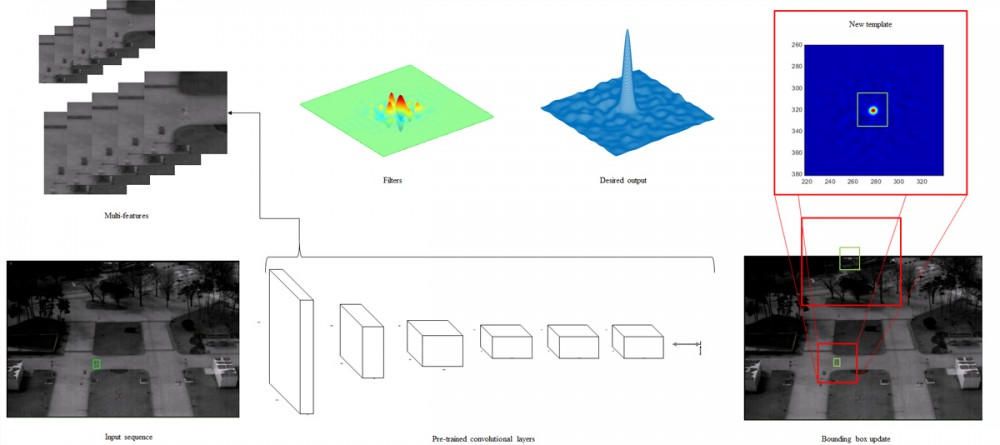 Electro-optical tracking systems (EOTS) have a function for target tracker using image sensor and servo control gimbal modules. As a conventional tracking algorithm, a template matching method using NCC and DCF are widely used, but it has a limitation for variable shape of targets and occlusion. In this study, we proposed a robust EOTS tracker based on efficient convolutional neural network. 
[1] B. H. Kim, C. Bohak, and M. Y. Kim, "Tracking robustness enhancement for electro-optical system using correlation tracking algorithm based on convolutional neural network", 2018 KIMST conference, pp. 1-2, 2018.