Drone detection system based on Multi image(3D, visibe, IR) system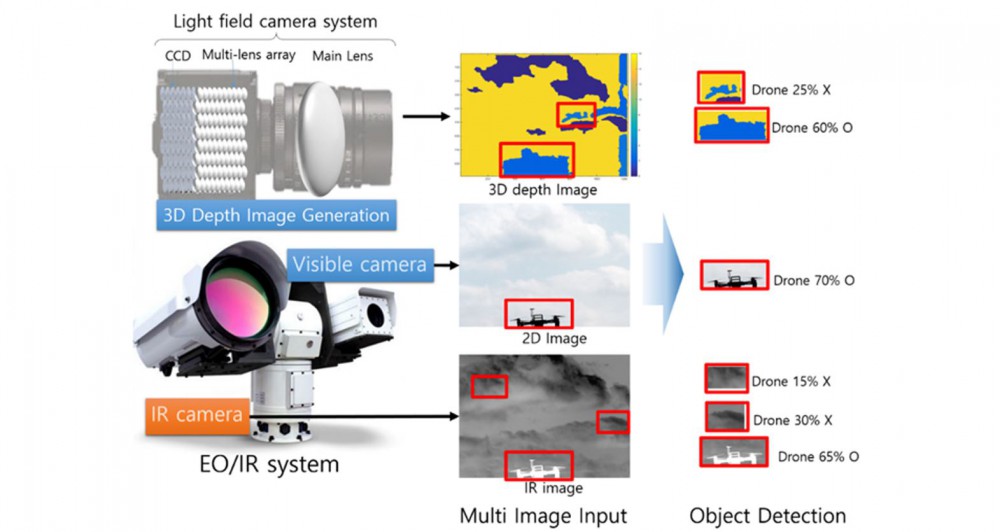 Increased risks of attacks and terrorism using wide range unmanned aerial vehicles (UAV) following popularization of UAV trend. Using the conventional single image based tracking system, the performance of UAV detection has limitations. To solve this problems, EO/IR optical system of 3D multi image fusion technology should be developed. The purpose of this project is that 3D image generation based on 2D image and classification algorithm for drone identification. 
[1] H.M. Oh, H. Lee, M.Y. Kim, "Visual drone detection by using color coded aperture based optical imaging system," 18th International Symposium on Optomechatronic Technology, PB-1, 2017.